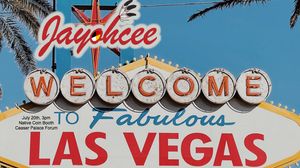 Tue, Jul 20 @ 3:00PM 
Caesars Palace , 3570 S Las Vegas Blvd, Las Vegas, NV 
You can catch Jayohcee for a meet & greet in Vegas on July 20th 3pm at Native Coin Booth in Ceasers Palace for the Indian Gaming Show 2021.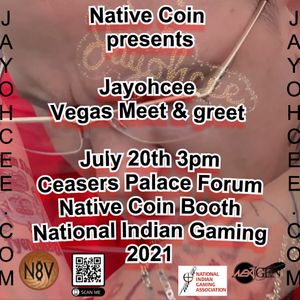 NATIVECOIN -THE NATIVE AMERICAN SOVEREIGN CRYPTOCURRENCY NativeCoin acts as a decentralized, universal, digital currency that can be utilized by Native American Tribes and their Casinos. For the first time in history, NativeCoin will provide a means by which Tribal entities can conduct business both outside their reservations and across international borders without any red tape. NativeCoin will become active and tradeable on the B-Platform network upon the public launching of NativeCoin (N8V) to United States customers in 2021.
Indian Gaming Show is the largest annual convention and trade show in North America related to indian gaming industry for the tribal leaders and casino executives. This international event is set to start on 19 July 2021, Monday in Las Vegas, NV, United States, and organized by National Indian Gaming Association. Hope to see you there. 
Nextgen Ent.