International Indigenous Hip Hop Awards 2022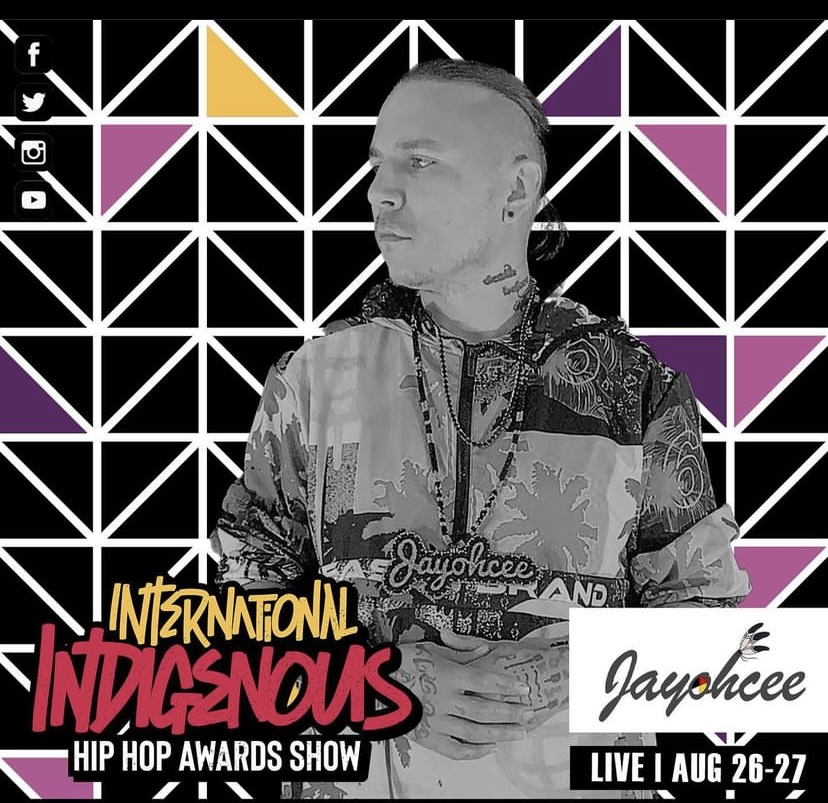 The International Indigenous Hip Hop Awards Show is taking place live in-person & virtually online with a 2-day mega event.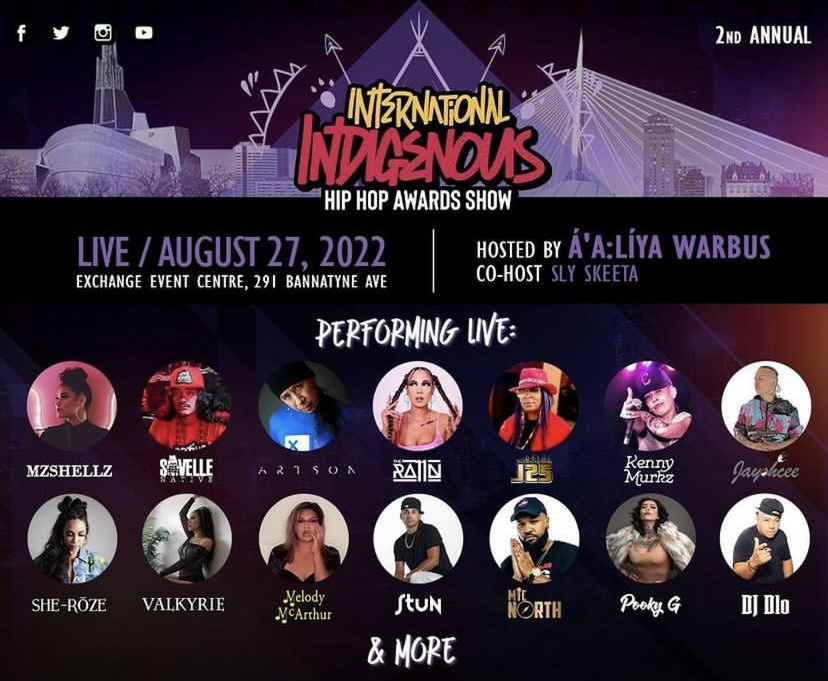 Through the execution of a music conference followed by an awards show, we will shed light on the movers and shakers who are helping shape our urban economy, by celebrating and acknowledging the dedication, community impact and artistic merit of export-ready Indigenous hip hop artists, singers, visual artists, spoken word poets, producers, deejays & more that all make up the Indigenous urban entertainment culture.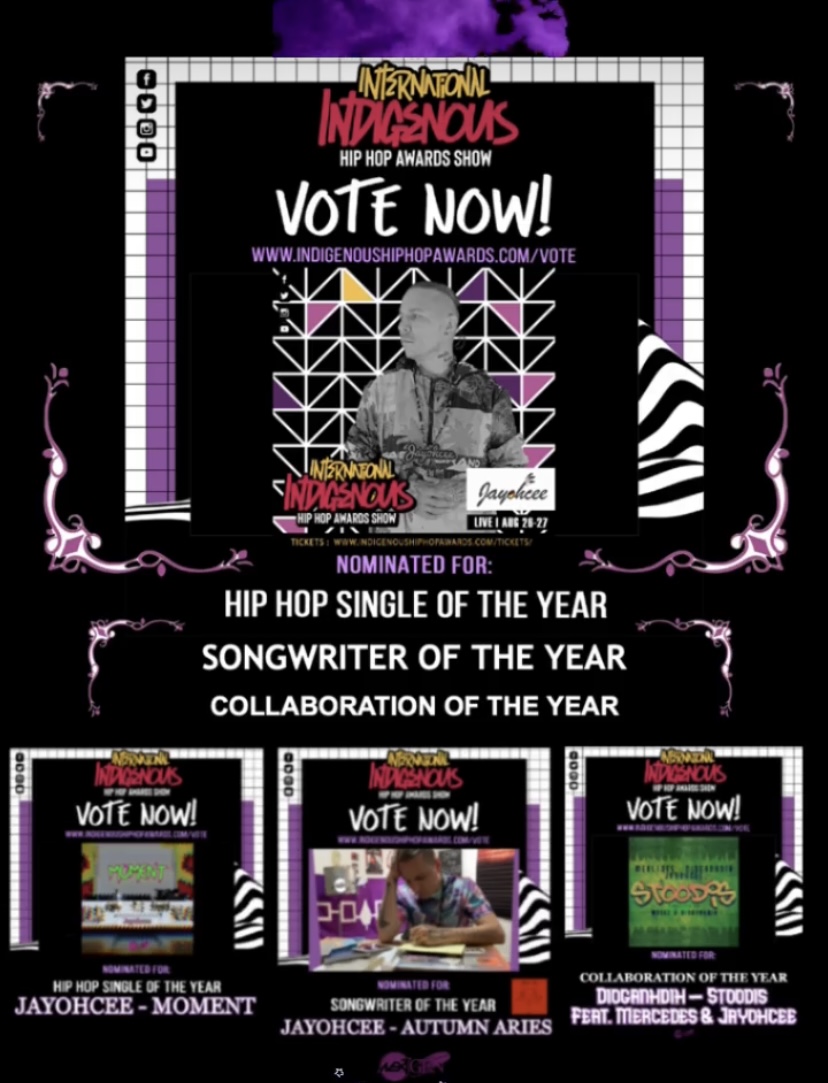 If you need more information or would like to get involved with a booth slot at the Trade-Show, Red Hollywood Carpet or get a weekend pass for the Awards Show contact info@indigenoushiphopawards.com.