New Single 2018 release 'Anyway Everyday' by Jayohcee.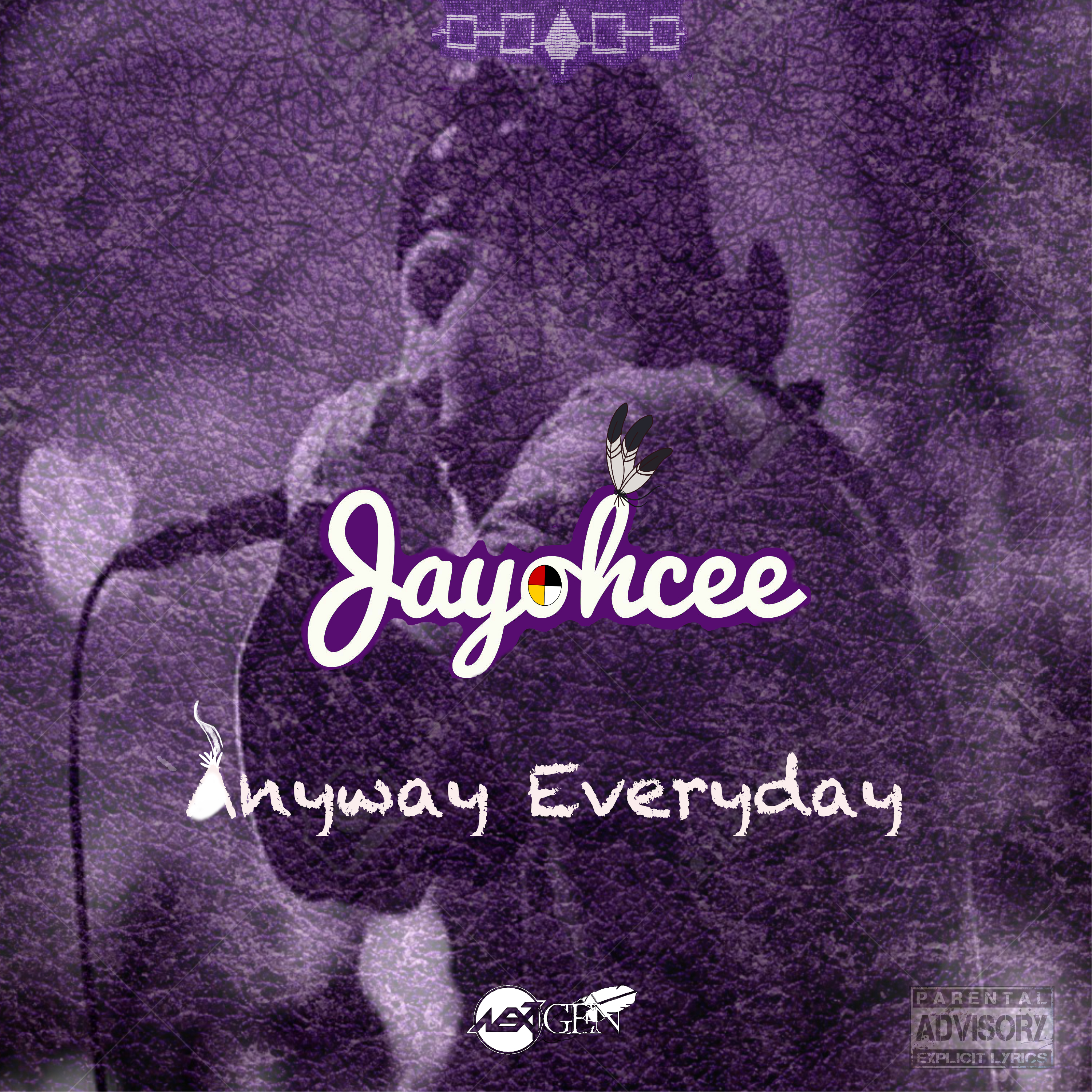 To listen click this --> 'Anyway Everyday' by Jayohcee
The latest release from Jayohcee is finally here. 
You have to get it Anyway Everyday…..
Support the artist who have it the hardest. 
Beat by - Dux 
Recorded at - Exert Sounds Studios 
Mix & Mastered - Marco Kiremitzian / Exert Sounds 
Graphic design - Jayohcee / NextGen Ent. 
also availible on every online distribution platform 
 #Anyway EveryDay #NextGenEnt #ItsAllForTheLoveOfMusic 
This song was recorded by Jayohcee an Indigenous hiphop artist during his time in Toronto's GTA while he attended Metalworks Institute winner of 2017 music school of the year in Canada. Exert sound studios is where the final product was crafted and created. Anyway Everyday gives you an insight into Jayohcee's perspective and follows along his journey to pursue his dreams against all the odds stacked against him. Coming from a reservation where very few make it out. With an up-tempo reality driven bounce Anyway Everyday delivers that head bumping hiphop that we all come to love. Congrats to you if you read this whole post for that specially reason you are able to download this song for free only in this post and it will only be that way for a week.. (No longer available, purchse here --> Jayohcee - Anyway Everyday Niawen/Thank you for the continued support.
Jayohcee - NextGen Ent.
 #Anyway EveryDay #NextGenEnt #ItsAllForTheLoveOfMusic